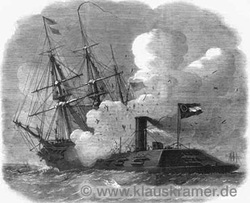 ---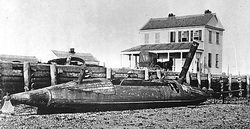 CSS David vs. USS New Ironsides
This video gives a brief overview of the CSS David and its battle against the USS New Ironsides in Charleston Harbor, South Carolina.
---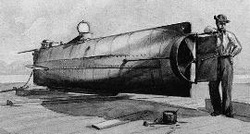 CIVIL WAR DOCUMENTARY: USS Monitor and H.L. Hunley
These videos offer archaeological information about the USS Monitor, the Union's first ironclad, and the CSS Hunley, the Confederacy's first submarine to sink a Union vessel. The New Evidence clip suggests the reason for the Hunley's sinking.
Part One
Part Two
New Evidence
---