Upcoming Events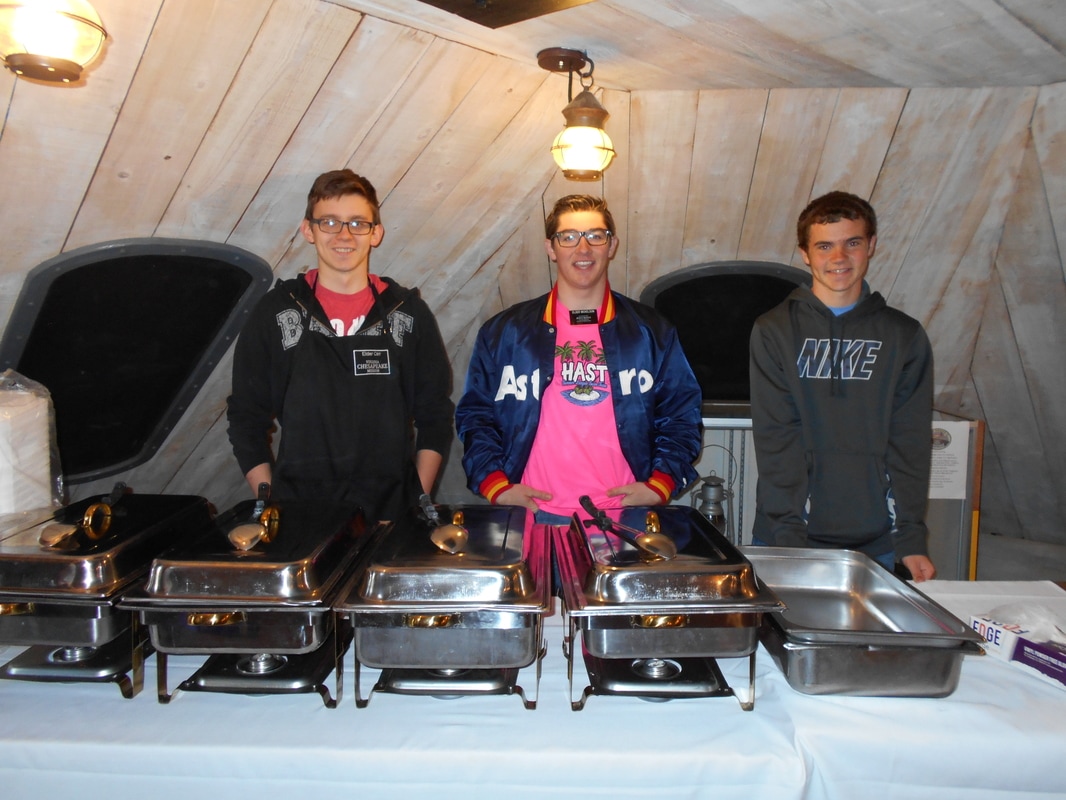 'Breakfast on the Boat' changed to Saturday, April 1
Due to the threat of near constant rain for March 18, "Breakfast on the Boat" was postponed and the new date set for Saturday, April 1. "Breakfast" will kickoff at 7 a.m. on Saturday, April 1, and run through 10:30 a.m. or 11 a.m.
The "Breakfast" will feature our typical country fare: scrambled eggs, link sausage, bacon, grits, and biscuits, as well as coffee, water, milk or orange juice.
"The Gunboat Boys" will again bring their special style of period and bluegrass to entertain those eating through their meal. This musical group has become as much of a staple of "Breakfast on the Boat" as the old-fashioned country cooking.
The "Breakfast" is still available for $7.00.
Be sure to put "Breakfast on the Boat" on your calendar. The CSS Neuse II can't sail without you.
Cape Fear Civil War Symposium at Fort Caswell
May 5-7, 2017
Hello,
My name is Nathan Sloan and I'm the programmer for the new symposium being held this
May 5-7, 2017,
at Oak Island, NC. I want to extend an invitation to attend.
Included at the end of this email are links to documents for the schedule, making reservations, and general information about Fort Caswell in the past and today. We have an impressive lineup of speakers, interesting tours, and more. For our first year we have worked hard to keep prices reasonable for both commuters and guests staying on our campus in either our modern conference center, or in some of our renovated US Army-era housing. We hope that the natural beauty and history of our location will combine to make this a great event for everyone.
In recognition of our location and this being a brand new event, we have themed the symposium,
"War on the Carolina Coast."
Our speakers will focus on topics that will illuminate and enrich our ability to understand the way the war affected the last port open to the south near the close of the war.
Speaker Lineup and topics:
Dr. Robert M. Browning Jr. – "None Could Be More Vigilant Than We Are." The Federal blockade of Wilmington, NC
Dr. Stephen Wise – Running the Blockade: an overview of Confederate blockade running near Wilmington, NC
Dr. Chris Fonvielle – Closing Down the Kingdom: the Wilmington Campaign
Mr. Wade Sokolosky – To Prepare for Sherman's Coming: Operations on the North Carolina coast
Mr. Jim McKee, Mr. Andrew Duppstadt, & Mr. Chris Grimes – Hard Luck Ironclads of North Carolina
For pricing and reservation info, click here for the registration form.
For a schedule of the weekend, click here.
​
For a brief introduction to Fort Caswell Coastal Retreat and Conference Center, click here.
​
To see the symposium poster, click here.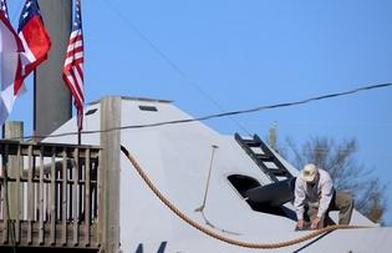 Putting a sunny day to good use
David Mooring, president of the CSS Neuse Foundation, works atop the CSS Neuse II installing mooring lines on an exceptionally sunny Saturday morning on Nov. 21.
The full scale ironclad replica relies on volunteers like Mooring to operate. Monetary donations as well as donations of time and energy keep Neuse afloat.

---